Tips for Virus Scan with Avira Antivir on Bootable CD UBCD4Win

UBCD4Win
is one of the Recovery Bootable CD is very useful, one of them to scan the computer that is exposed to the virus.
When a variety of ways to eradicate the virus through the windows was not successful, then the
UBCD4Win
bootable CD is worth a try.
We can use the antivirus Avira Antivir which have been included therein.
ini patut dicoba. Kita bisa menggunakan antivirus Avira Antivir yang sudah disertakan didalamnya.
UBCD4Win
the last was released on June 21, 2010.
With this we can create a UBCD4Win bootable CD / USB by using the Windows XP CD or Windows Server 2003.
Bootable CD includes many useful programs, such as Antivirus, Antispyware, Recovery, CD Burning, CleanUp, Utilities and various other.
When we run the Bootable CD, windows will run directly from RAM (Memory), so that viruses and other harmful programs will not be able to walk.
To be able to make a bootable CD, for the uninitiated, can read the previous article about How to Create a Bootable CD UBCD4Win
.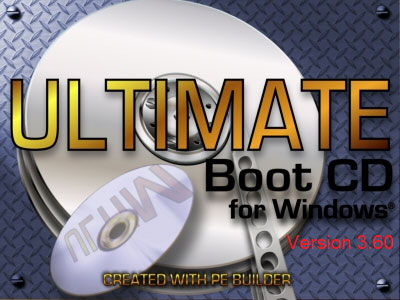 One of the included antivirus is Avira Antivir Personal 9.
But there are some things or tips that need to be done before doing a virus scan with Avira.
As we already know, a virus scan would not be maximized if the antivirus is not regularly updated.
Then how to update the antivirus which is on a bootable CD?
since the last update avira is June 2010.
Avira update on the Bootable CD UBCD4Win
To manually update avira, just like in windows update.
First, download the update files
vdf_fusebundle.zip
(
about 43 MB in size
).
Copy this update file on a USB Flash drive (flash).
Because the Avira which is on a bootable CD using the old registration (hbedv.key), then avira will not be updated with this latest update.
To overcome this, take your registration code (file hbedv.key) from Avira which is installed on the windows (usually in the folder C: \ Program Files \ Avira \ AntiVir Desktop).
Next, copy these files in the folder Antivir hbedv.key who is on a bootable CD.
Restart avira who is on a bootable CD.
After that, the update manually with the files already in the prepared vdf_fusebundle.zip in the flash.

How to update via the menu Update> Manual Update.
After avira successfully updated, did a computer scan.
Because avira virus detection was quite high, usually a virus will be detected and the rest is up to us, the results of detection will be deleted or renamed.
After the scan is complete, restart Windows.
Usually this method effective enough to eradicate the virus.
Additional
When you are signed in UBCD4Win, if the predictions of local computer virus, may be trying to use a local antivirus that can run without needing the installation (portable).
How can insert local antivirus into flash.
Although I myself have not tried is there a local antivirus that can run on the bootable CD.
Download Links and More Features
:
UBCD4Win